Are you interested in volunteering to serve your community? Great! In doing so, you'll help your neighbors while gaining a new family in the Goose Valley Fire Department.
---
How big of a commitment is volunteering for the department?
Volunteers on the department commit to training each Thursday evening throughout the year. In addition, members of the GVFD respond to emergency calls throughout the coverage area whenever needed. New volunteers are expected to complete trainings to ensure safety and competency on scene.
---
To what kinds of calls does GVFD respond?
Volunteers respond to medical calls, vehicle accidents, wildland fires and structure fires, among other emergencies.
---
What qualifications do I need to have?
Most of the GVFD volunteers are expected to complete their Firefighter I training within the first year of joining the department along with basic emergency medical training.
---
How do I sign up?
Those interested in volunteering with the GVFD should contact Fire Chief Allan Trumbull at [email protected] or 307-751-3685.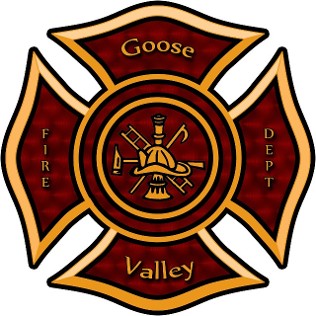 THANK YOU TO THE EMPLOYERS WHO SUPPORT STAFF IN VOLUNTEERING!
• Cloud Peak Energy
• Wyoming Electric
• U.S. Forest Service
• UPS
• State of Wyoming
• City of Sheridan
• CPG Engineering
• Hammer Chevrolet
• GH Phipps